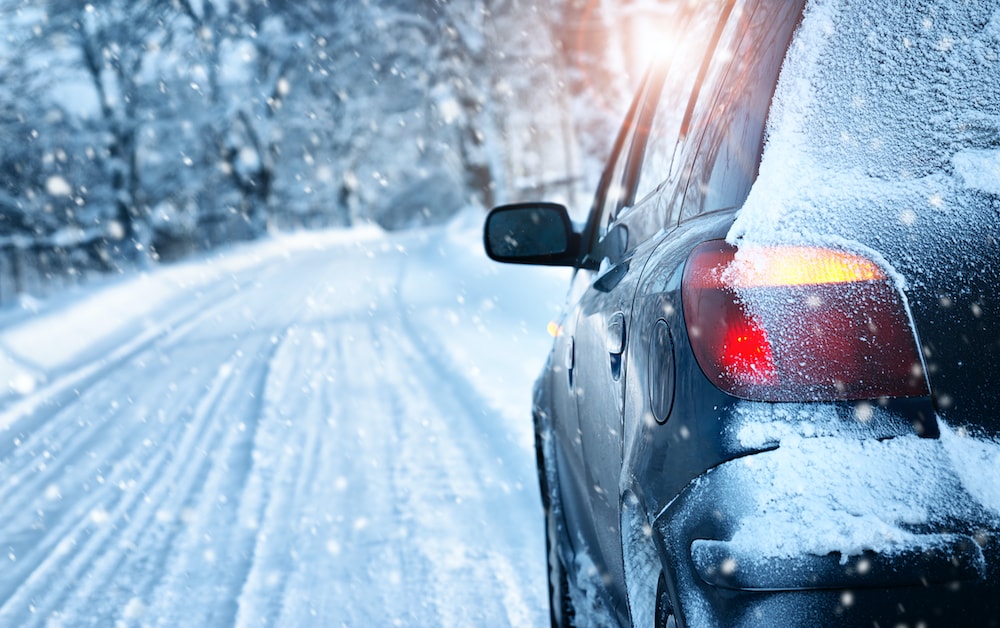 With winter right around the corner, it is important to keep your new Chrysler, Jeep, Dodge, or RAM up to date with specific routine maintenance services to be safe during the colder months. 
Seasonal maintenance is necessary to preserve your car through weather changes and our Mopar® service center at Dellen Chrysler Jeep Dodge RAM is here to help.
From battery inspections to tire changes to heater maintenance, we help you prepare your car, truck, or SUV for the winter weather.
Winter Car Maintenance Checklist 
Check Your Tires
The cold temperatures of the winter can greatly affect your tires pressure. Lower tire pressure decreases your gas mileage and also can wear the tires out faster. It is also important to check the tread depth. 
The classic penny test should signify if you need new tires. Simply place the penny with Lincoln's head facing you, and stick the penny in the tread so that the top of Lincoln's head is no longer visible. If his entire head is visible while in the groove, it's time to replace your tires.
You may also want to consider using snow tires to get through heavy snow on rough terrain, which can help driving on snowy and slippery roads.
Receiving tire services such as wheel alignment and wheel balancing are encouraged as well. 
Inspect and Test Your Battery
Battery failures are common in the winter due to cold temperatures. A battery inspection and replacement should be a top priority to prevent any unexpected no starts or breakdowns. 
Change Your Oil, Brakes, Lights, and Wiper Blades
Oil changes are a staple and should be done regularly regardless of the season. Your brakes in the winter will be worn down quicker due to a mixture of cold, snow, sleet, salt, and icy conditions. Your exterior lights and wiper blades are components that keep you and other drivers safe as it directly impacts your vision on the roads.
Stay Warm and Stay Prepared
On the interior, make sure your heater is actively working for all your trips. If your vehicle's heating and defogging system are defective, our certified technicians will help repair the system for you.
Schedule Service Near New Castle
Keep yourself and your vehicle prepared this winter with our routine maintenance services and schedule service as soon as possible. 
Take advantage of our service coupons to benefit and help you during your next scheduled appointment.
If you have any questions or would like more information please feel free to contact our team. Located in Greenfield and serving the Indianapolis area, we hope to hear from you soon!