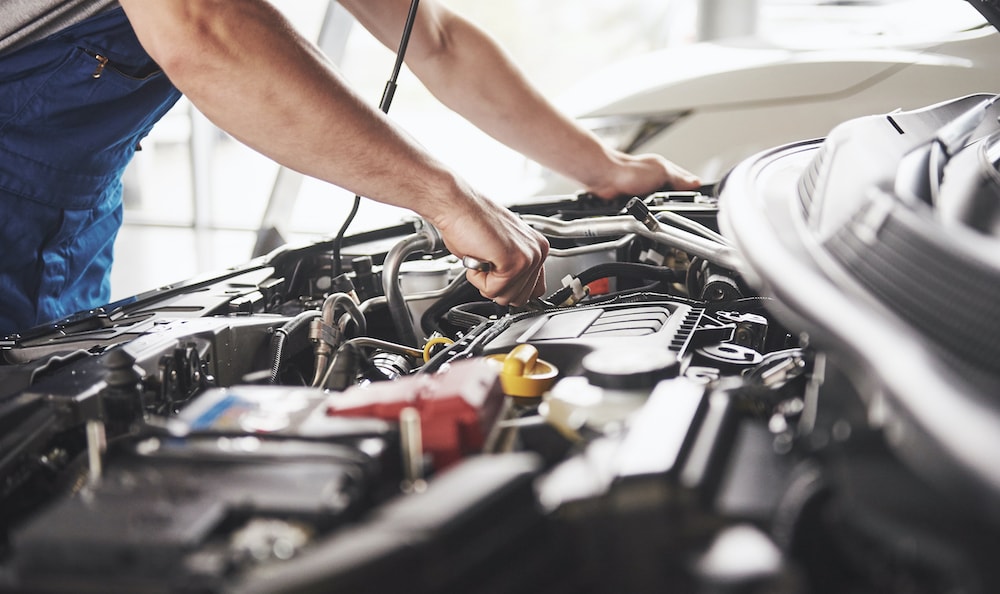 When your new Chrysler, Jeep, Dodge, or RAM is in need of repair, replacement, or any other general maintenance service, we welcome you to schedule an appointment with our Mopar® service center in Greenfield. 
We aim to provide our Greenfield drivers with valuable experience to service their vehicle, as we are dedicated to making sure your safety on the road is at the forefront of our minds.
Offering a variety of maintenance, inspection, and repair services, the Dellen Chrysler Jeep Dodge RAMs service center is the one-stop shop for all your automotive service needs. Learn more about what we have to offer to benefit you.
Full Service Center You Can Rely On
Routine Maintenance Services
Our Mopar® service center at Dellen Chrysler Jeep Dodge RAM caters to the specific needs of our customers. With a long list of routine maintenance services available, you can keep your beloved vehicle in premier condition for years to come. From oil changes, battery replacements, wheel alignments, and so on, it is important you receive these necessary services for the sustainability of your car, truck, or SUV.
Not only do we provide service for specific car components, but also specific seasons. Our Mopar® technicians prepare you for each season with our seasonal maintenance services and care tips. 
Use of Genuine OEM Parts
We pride ourselves in using genuine OEM parts to maintain the original factory make of your Chrysler, Jeep Dodge, or RAM. Our certified technicians will not only help with the installation but also order the exact part you need. 
Their main focus in the Mopar® parts department is to make sure your vehicle is running and in top-notch condition for years to come. 
Schedule Service in Greenfield
We welcome you to our Mopar® service center in Greenfield to schedule your next appointment whether it be for inspection, repair, or replacement. To bring great value to your scheduled appointment, we also offer service specials and coupons to help you save. 

If you have any questions or would like more information, please feel free to contact our team. Our Mopar® service center also serves the Indianapolis and New Castle area, and we are more than happy to assist you!