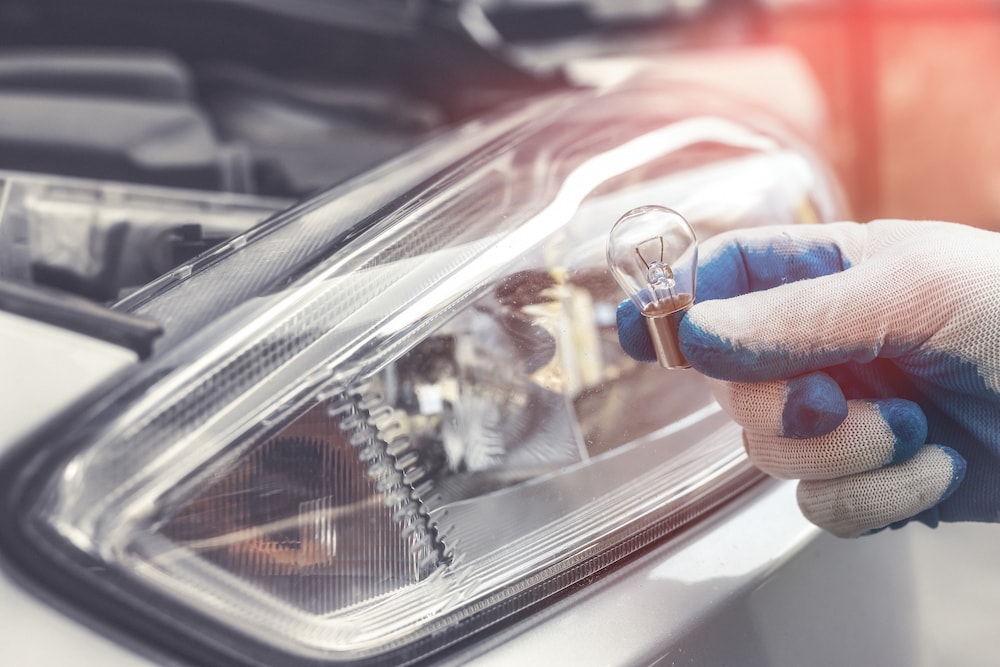 Looking for where to get your car headlight replaced fast in the Indianapolis area? Your safety while on the roads of Greenfield will always be of the utmost importance to us. One of the ways of staying safe on your drives, especially at night or during severe weather, is being able to utilize your headlamps and taillights. Our Mopar® service center in Greenfield is here to help you when your headlamps, taillights, fog lights, and turn signals are burnt out. 
The headlamps and tail lights on your Jeep, Chrysler, Dodge, or RAM cater to your safety, as well as surrounding drivers. While defective lights are a hazard you should avoid, It can even go as far as resulting in a ticket.
Schedule Headlamp and Tail Lights Replacement
Signs I Need to Replace My Car's Headlamps or Tail Lights
Fortunately, it is very easy to notice when your exterior lights (fog lights, tail lights, turn signals, headlamps) are losing or have lost their effectiveness. Here are some of the signs that indicate a need to replace your headlamps:
No Light - A clear-cut signal you need new lights. A busted headlight requires an immediate replacement as you do not want to be driving in the dark with one or no lights
Dim / Flickering Headlamps - While not as pressing as burnout lights this is an issue not to be ignored as it signals your lights are on their way towards complete failure. It could be a faulty or loose connection or even an alternator issue. 
Yellowed / Foggy / Hazy Headlamps - The yellow or dim lights become hazy from salt, dirt, age, or even UV rays.
Should I Replace Both Headlamps When One Burns Out? 
While you may only have one burnt-out headlamp or tail light, we recommend replacing both lights. If one light has burnt out, it is quite possible the other light will have the same results.
Having two new headlights or taillights offers consistent illumination and saves you time to not have to come back for another scheduled appointment. 
When we replace your exteriors, we can assure you we use genuine OEM parts to maintain your vehicle in its original factory condition. 
Schedule Headlamp and Tail Light Replacement in Greenfield
If your vehicle needs new headlamps or tail lights, be sure to schedule an appointment with our service center. We are also proud to offer you service coupons and specials to help you save on your next scheduled service.
If you have any questions or would like more information on our routine maintenance services, please feel free to contact our team. Dellen Chrysler Jeep Dodge RAM serves the areas near New Castle and Indianapolis, we are more than happy to assist you with our service needs.
Schedule Headlamp and Tail Lights Replacement