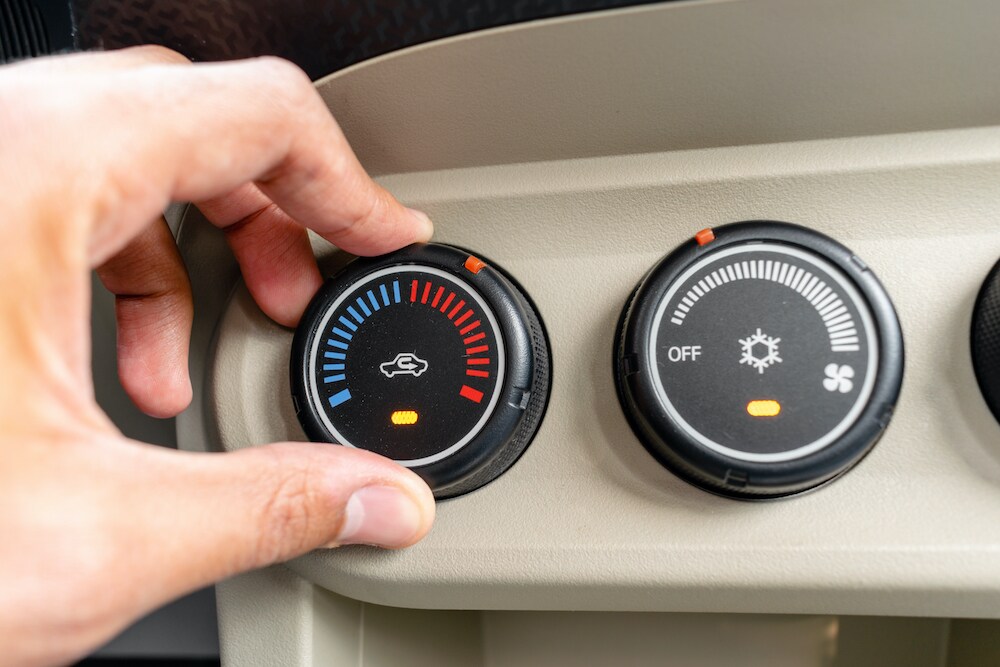 On the colder winter days when you can use some heat to warm you up, the last thing you want to occur is cold air blowing when the heat is supposed to be at full blast. The reasons why your heater is blowing cold air include:
Low Coolant Level
Dysfunctional Thermostat
Heater Core Issues
Jammed Blend Door
Leaking Water
Here at our Mopar® service center at Dellen Chrysler Jeep Dodge RAM, we want to make sure your vehicle is prepared for the winter and overall cold weather. Learn more about your car heater issues and how we can help!
Warning Signs My Car's Heater Needs to Be Repaired
There are ways to gauge that your vehicle's heater could use a hand from one of our professionals here at a certified service center. Whether you are experiencing heater core or coolant issues, the warning signs you need a new car heater include:
The smell of coolant inside your car
Windows fog up 
Engine running hot
Coolant leaking under the car
Schedule Repair Service Near Indianapolis
If your car, truck, or SUVs heater are experiencing any of these problems, schedule an appointment with our service center as soon as possible. Putting off these issues can cause more permanent damage to your vehicle.
For any questions or more information on our routine maintenance services, please feel free to contact us! Located in Greenfield and serving the New Castle area, we are more than happy to help!