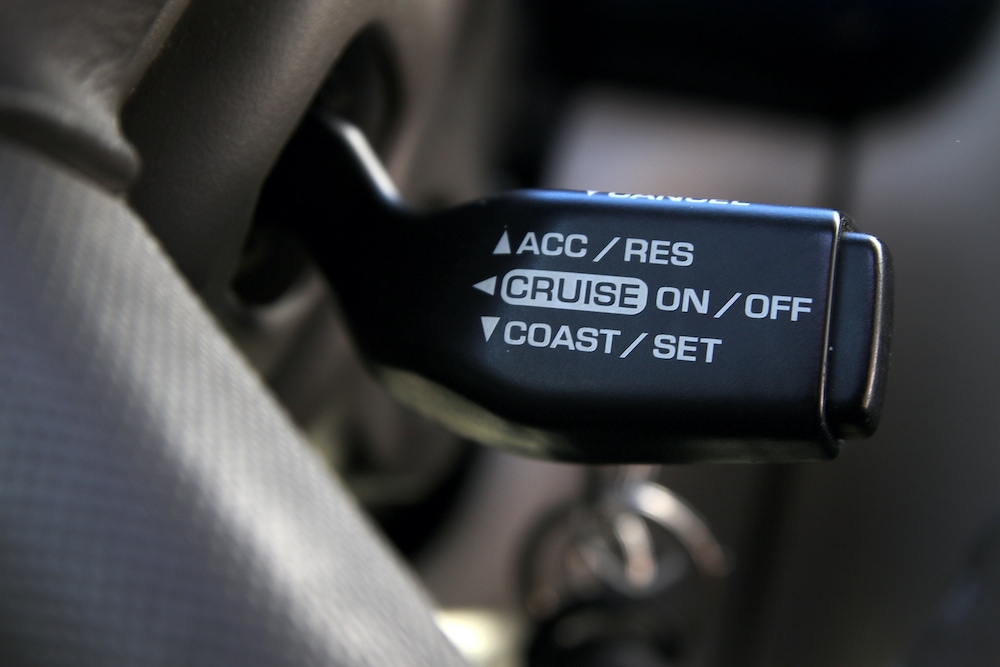 Seeing your vehicle cruise control is powered by an electronic control unit, it is susceptible to damage by a blown fuse or other certain electrical damage. Common causes for your vehicle's cruise control to not work include:
Bad Fuse - Common cause of failed cruise control system. When the fuse of the cruise control blows, the cruise control will stop working altogether.
Failing Brake Pedal Switch - Brake pedal switch turns on the vehicle's brake lights when it senses that the brake pedal has been pressed. If the brake pedal switch fails, the car may think the brakes are engaged and not allow the cruise control system to turn on.
Failing Speed Sensor - A failed speed sensor may also cause the speedometer to stop working and the engine has more difficulty when idling.
Damaged Vacuum Actuator/Hoses/Cable - Common issue with older vehicles as cruise control speed is maintained using a vacuum actuator and a cable connected to the throttle
With our specialized tools to inspect and repair your vehicle's cruise control system, our Greenfield Mopar® service center is here to make sure your trips are convenient and safe wherever you may go.
Schedule Cruise Control Repair
What Are the Benefits of Cruise Control?
When you are scheduled for a long drive or if your driving routes are consistently taking you on the highway, cruise control is a convenient feature to have in your vehicle. Setting your car, truck, or SUV in cruise control allows you to relax your foot and maintain a set speed and even distance. 
While cruise control has its benefits, it still remains important to be vigilant of your vehicles behind and in front of you. A sudden failure in your cruise control may mean your vehicle is rapidly decelerating.
Schedule Repair Service in Greenfield
If your vehicle's cruise control system is experiencing issues, come schedule a repair or inspection here at our Mopar service center at Dellen Chrysler Jeep Dodge RAM. 
We also encourage you to take advantage of our service coupons to benefit you during your next scheduled appointment.

If you have any questions or would like more information about routine maintenance services, please feel free to contact our team. Our service center is located in Greenfield and serves the New Castle and Indianapolis area.