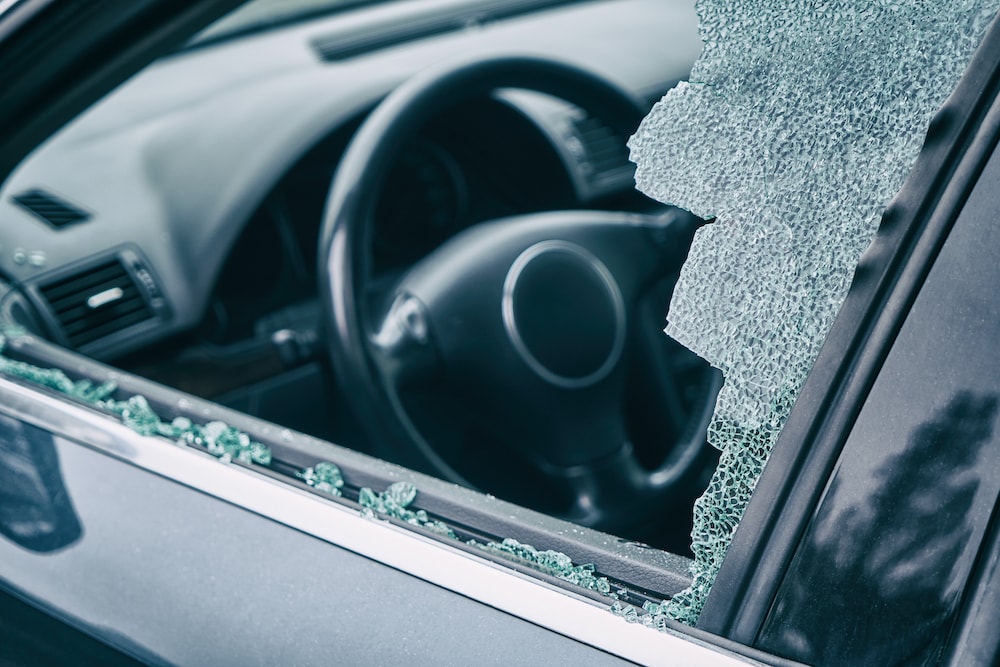 Auto glass damage is not just limited to your windshield. Damaged auto glass can affect your driver, passenger, or rear windows and it is just as important to replace these windows for your safety. 
Whether they have been blemished by multiple cracks or they no longer roll down to give you that gentle breath of fresh air, once damaged or defective it is important you schedule a replacement or repair with our Greenfield service center. 
At Dellen Chrysler Jeep Dodge RAM, we provide services to replace or repair damaged auto glass windows. Learn more about window repair services below. 
When Should I Repair or Replace My Vehicle's Window?
Not scheduling a replacement or repair of your car's side windows can cause more damage than expected. Window damage becomes dangerous when it interferes with your peripheral field of vision or your ability to focus on driving. You should schedule a repair or replacement of your vehicle's window when:
The glass is tempered, not laminated.
The crack is longer than a dollar bill.
The crack or chip is deep enough that it went more than halfway into the window.
The crack or chip extends to the outside edge of the window.
Our service technicians only use genuine OEM parts to maintain factory-build consistency. Using aftermarket windows may not account for the thickness, fit, and shape that your window was originally designed.
Why Won't My Car Window Roll Up or Down?
Window regulators in your Chrysler, Jeep Dodge, or RAM, allowing you to open and close your driver and passenger windows freely. The reasons why your windows will not roll up or down include:
Faulty switches
Damaged window tracks
Broken cables
Worn-out pulleys cable lines
Exposure to moisture 
What To Do If My Car Window is Damaged or Shattered?
In the event, any of your windows have been damaged or shattered, the following steps should be taken:
Take photos of your car so you have a visual record of the damage. Reach out to your insurance carrier and inform them of what happened as well.
Carefully clean up any glass and debris. Remove as much as you can, but our service team will likely vacuum the car before they return it to you in an effort to restore it to its original condition
Secure the window to protect the interior of your car until the window can be repaired. You will need to use something that doesn't obstruct your field of vision which may be clear packing tape or transparent tape. 
Schedule Service in Greenfield
If your Jeep, Chrysler, Dodge, or RAM needs a new side or passenger window, schedule an appointment with our service center in Greenfield.
Take advantage of our service coupons to benefit and help you during your next scheduled appointment.
If you have any questions or would like more information about routine maintenance services, please feel free to contact our team. Serving the New Castle and Indianapolis area, we hope to hear from you soon!