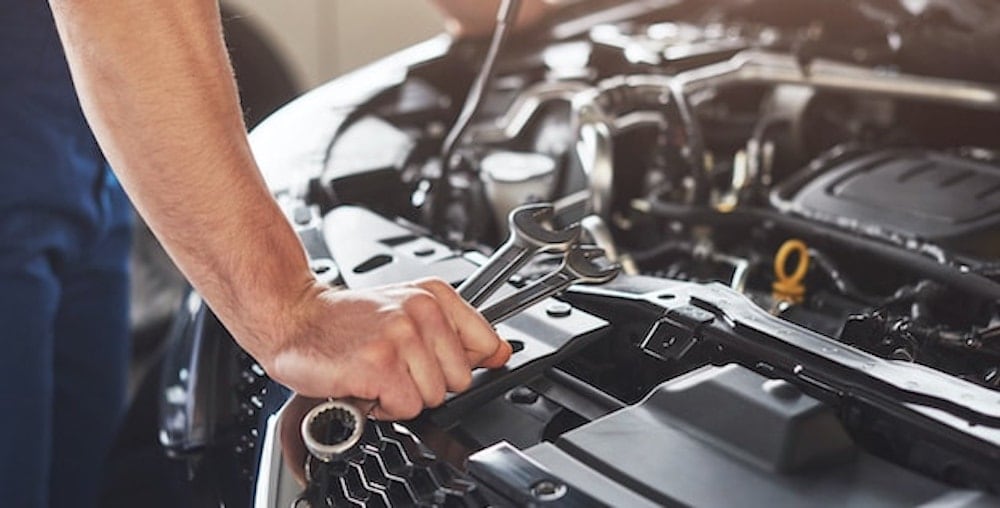 While the operation of your diesel engine is different from your gas engine, its need for consistent maintenance service remains the same. If you find your diesel truck or SUV in need of repair, our Mopar® service center in Greenfield is here to help. 
Staying on top of your diesel engine maintenance routines and inspections will improve life expectancy and efficiency while on the road. Our team of certified service technicians at Dellen Chrysler Jeep Dodge RAM provides more information on signs of a needed diesel engine repair and the interval at which you should schedule your appointment. 
Signs I Need To Repair My Diesel Engine?
While diesel engines typically require less maintenance than gas engines, over time it will wear down and need to be rejuvenated, replaced, or refilled with new fluids or parts. Being aware of the warning signs that show a need for a diesel engine repair create healthy maintenance habits. The signs that indicate a need for repair on your diesel engine include:
Difficult or Delayed Starting Time
Blowing Smoke
Lack of Performance
Engine Knocking
Fuel Contamination 
Excess Noise
Humidity Problems
Increased Compression Ratio 
How Often Should I Service My Diesel Engine?
Our Mopar® service technicians recommend you schedule a service appointment with us for your diesel engine every 3000 miles or 6 months, whichever comes first. 
These service appointments ensure your diesel vehicle remains optimized for the road or job ahead. Regular inspections and services not only provide peace of mind but reliability. 
The service interval can vary depending make and model of the vehicle, driving habits, or unexpected issues. We recommend following your owner's manual for specific intervals. 
Schedule Service in Greenfield 
If you require a Jeep, RAM, Dodge, or Chrysler diesel engine requires repair or service schedule an appointment today at our service center as soon as possible to avoid further, more costly damages. Our service team utilizes genuine OEM parts to maintain factory-made consistently for your vehicle.
To benefit you during your next scheduled appointment, take advantage of our available service coupons. 

If you have any questions or would like more information about routine maintenance services, please feel free to contact our team. Serving the New Castle and Indianapolis area, we hope to hear from you soon!