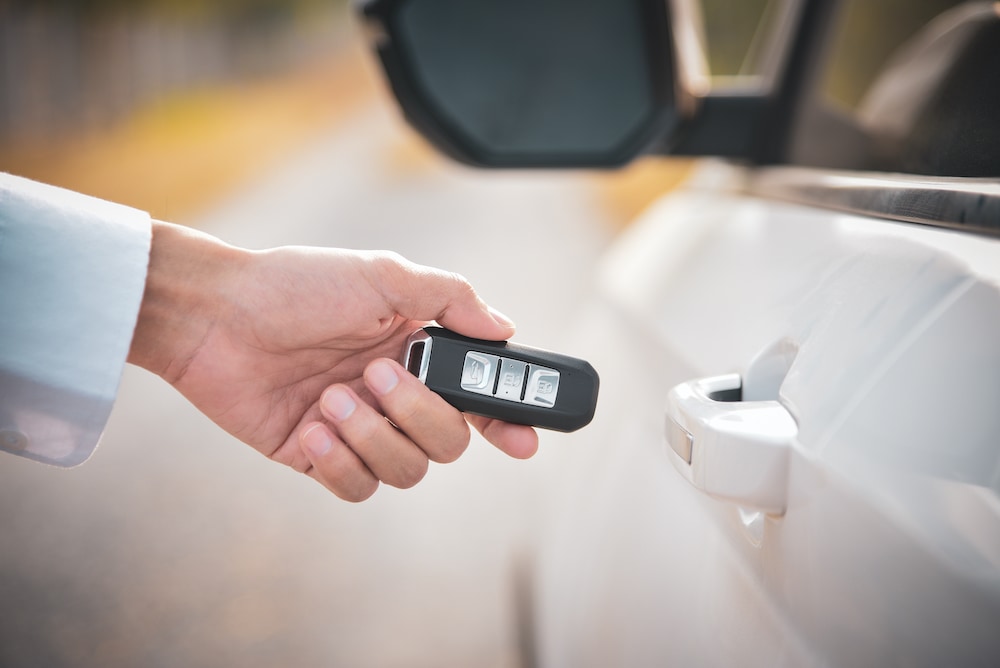 Having the access to your car, truck, or SUV with a personal key fob has its benefits. From the touch of a button, you can operate parts of the vehicle in a specific range. But like most products with a battery every so often it will need a replacement.
Not to worry, our Mopar® service center at Dellen Chrysler Jeep Dodge RAM in Greenfield is here to help. Schedule an appointment with us today and learn more about having to replace your Jeep, Chrysler, Dodge, or RAM key fob.
When Should I Replace My Car's Key Fob Battery?
While there is no exact timetable of when you should replace your car's key fob battery due to it dying without notice, you should still be aware of warning signs of its malfunction. Be sure to keep an eye out for the following warning signs:
Decreased Signal Range - Your key fob should be able to use anywhere from 30 to 60 feet. When the battery is depleted, the working range will be affected as well. Weather can also affect the range of use. 
Inconsistent Clicks - Clicking your key fob several times before receiving a signal can be a sign of worn-down battery usage. 
Unlocking Delay - A one-two second delay in your car unlocking from the time you pressed your key fob indication that your key fob's battery is wearing thin
Visible Warning Light: In some vehicles, you may notice a warning sign on your dashboard that indicates an issue with the charging system. This can mean your key fob is losing battery power.
Schedule Key Fob Battery Replacement in Greenfield
If you notice any of the low battery warning signs above, have the key fob battery checked with our Mopar service center® in Greenfield.
Our team of trained technicians can help you identify the type of key fob you have and order the appropriate key fob replacement battery for your vehicle's make, year, and model. We only use genuine OEM parts and Mopar® accessories to maintain consistency for its original factory. 
Please browse through our selection of service and parts specials to benefit you.

If you have any questions or would like more information on our routine maintenance services, please feel free to contact our team. Serving the Indianapolis and New Castle area, we hope to hear from you soon!