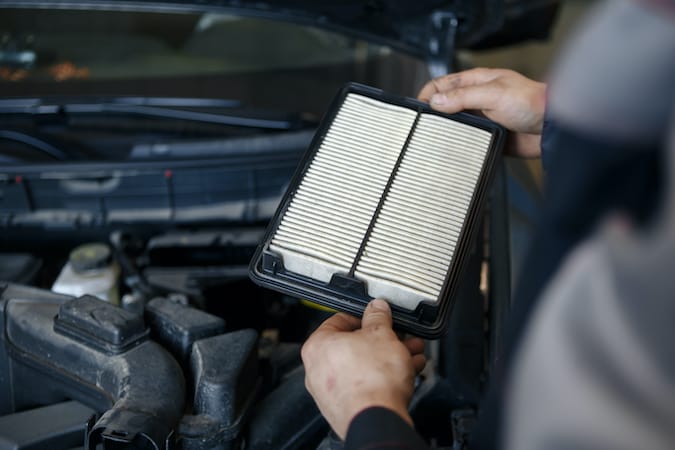 A proper ventilation system starts with a clean cabin air filter. While a very easy compartment in your vehicle to replace, it is often an overlooked car maintenance routine.
Here at Dellen Chrysler Jeep Dodge RAM, we look to help you replace a contaminated cabin air filter, along with warning signs you should be aware of and the importance of routine changing air filters. Learn more from our Greenfield service center to keep your vehicle in peak operating condition. 
Schedule Cabin Air Filter Replacement
Warning Signs I Need New Air Filters in My Car
The air filter in your Chrysler Jeep Dodge and RAM is responsible for getting rid of a variety of pollutants, which comes in through the ventilation system and circulates throughout the cabin. 
When your air filter is in poor condition, here are some warning signs that may arise indicating a need for a new filter:
Reduced airflow with climate control systems
Lingering unpleasant odors
Increasing dust settling on the vehicle surface
Excessive noise when using climate control systems
How Often Should I Replace My Air Filters?
We recommend replacing cabin air filters every 30,000 miles. It is best to familiarize yourself with your owner's manual for the best service interval of your specific vehicle. 
Having your air filters replaced not only decreases keeps and your passengers more comfortable, but it also increases the lifespan of your systems as your systems do not have to work harder for results. 
Schedule Cabin Air Filter Replacement in Greenfield
If you are due to replace your cabin air filters in your vehicle or notice any warning signs arising, schedule an appointment with our Greenfield service center. 
We also encourage you to view our available service coupons and specials to help you save on your next scheduled appointment.

If you have any questions about the importance of cabin air filter replacement or would like to learn more about our available routine maintenance services, please contact our team. Serving the New Castle and Indianapolis area, we are more than happy to help you!