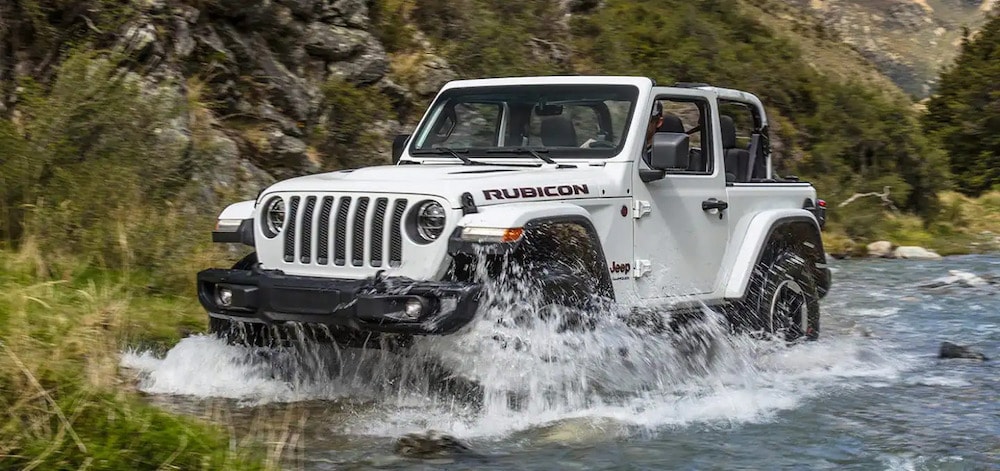 Your Jeep SUV is made for the adventure that lies ahead. Conquering the treacherous trails in your Jeep Wrangler or Jeep Gladiator may come with ease but after the quest, a service to maintain its build and abilities is needed. 
Exposure to rocky trailers and muddy waters can wear out Jeep components faster than usual and regular maintenance inspections and services you should schedule post-off-roading include:
Exterior and Undercarriage Cleanout
Frame Check 
Tire Inspection
Differential & Transmission Check
Shock and Suspension Check 
Brake Inspection
Engine Fluid Level Refill / Replacement
Winch and Gear System Check
Learn more about the importance of scheduling services post-off-roading from our Greenfield service center. 
Importance of Routine Maintenance After Off-Roading
Since off-roading pushes your Jeep to greater heights, regular post-maintenance services can help you continue the activity for more travel and greater experiences. 
Routine Maintenance Services
Our Mopar® service center at Dellen Chrysler Jeep Dodge RAM caters to the specific needs of our customers. Our routine maintenance services not only keep your Jeep healthy for off-roading but for daily trips as well. 
Use of Genuine OEM Parts
We pride ourselves on using genuine OEM parts to maintain the original factory make of your Jeep Our certified technicians will not only help with the installation but also order the exact part you need. 
Schedule Service in Greenfield
After your off-roading adventure, if your Jeep SUV needs to be serviced, inspected, or repaired, we welcome you to schedule an appointment with our service team as soon as possible. 
To bring great value to your scheduled appointment, we also offer service specials and coupons to help you save. 

If you have any questions or would like more information, please feel free to contact our team. Our Mopar® service center also serves the Indianapolis and New Castle area, and we are more than happy to assist you!