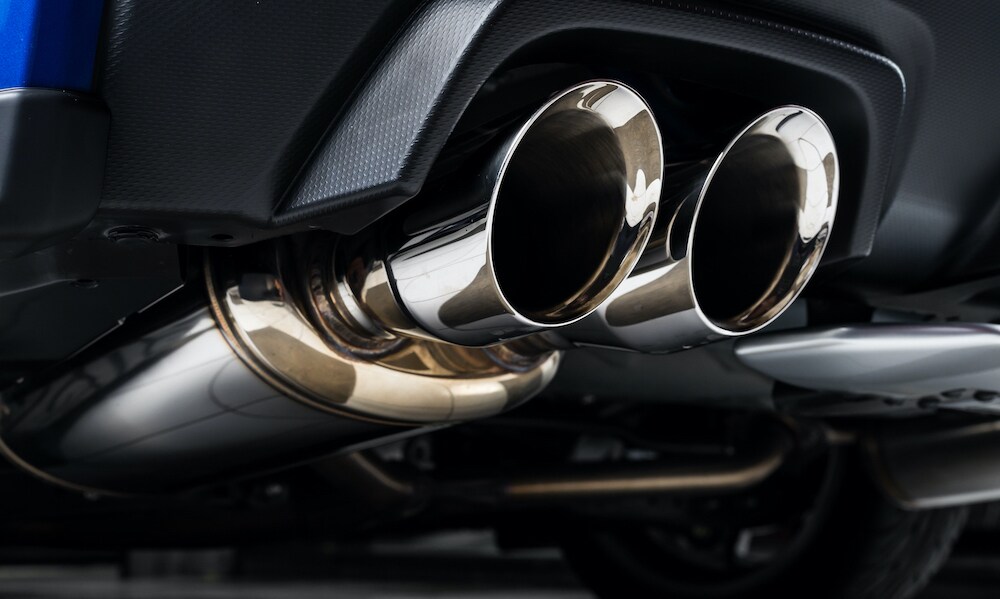 Looking for where to replace a car muffler in the Indianapolis area? When issues begin to arise with your vehicle's muffler, we urge you not to ignore the problem. Your muffler is an integral part of your exhaust system and when damaged, can cause severe engine issues when not fixed.
Thanks to our Greenfield service team at Dellen CDJR, we will make sure your Jeep, Dodge, Chrysler, or RAM vehicle has a healthy and functioning muffler. Along with a knowledgeable and friendly team, we will also provide warning signs to watch for and the interval of how often to service your muffler.
Warning Signs My Vehicle Needs a New Muffler 
Any unresolved issues with your vehicle's muffler can create more pressing issues with the engine efficiency and all-around performance. Here are some possible warning signs that you may need a new muffler: 
Loud Noises - This is the easiest way to identify a problem with your muffler as its purpose is to keep your car quieter. Sudden roaring sounds are a clear indicator of an exhaust or muffler issue.
Holes or Rust - This warning sign calls for a visual inspection. Being exposed to plenty of heat the metal can wear out over time, creating holes or rust.
Car Temperature - If you let your Jeep, Dodge, Chrysler, or RAM idle for a few minutes after turning it on and you experience abnormally high engine temperatures, there may be a problem with your muffler.
Leaking Water - Drips of condensation is normal, but water leaking from several places on the muffler is concerning.
Bad smells - This is the most dangerous sign. Your muffler funnels exhaust fumes outside and away from your vehicle, and if something is going wrong, it can cause these fumes to remain inside your vehicle, probing long-term health issues.
How Often Do I Need to Replace My Vehicle's Muffler
Generally speaking, most mufflers last from five to seven years. However, this lifespan can depreciate as several factors like frequent exposure to salt on roads, speed bumps, and potholes can result in premature aging of your muffler.
Schedule Auto Muffler Repair Service in Greenfield
If your muffler is experiencing any malfunctions, we welcome you to schedule an appointment online with our service center. We also encourage you to take advantage of our Mopar service specials and coupons to help you save on repair needs.
For more information or any questions about our routine maintenance services or dealership, please be sure to contact us. Located in Greenfield and serving the Indianapolis and New Castle area, we are more than happy to help you!