Welcome to Our Financing Department
Welcome to Dellen Chrysler Dodge Jeep Ram's Finance Department, your auto loan and car lease resource. We're eager to provide financing for your new car, or we can assist in used car financing. Check out our online car loan calculator for an instant car loan rate. Then, proceed to our online finance application.
All types of credit, from good to bad, can qualify for an auto loan. No credit, no problem! We will work with you to secure a no credit car loan if your situation demands it. Dellen Chrysler Dodge Jeep Ram has strong relationships and is committed to finding you the perfect car loan company to suit your car finance needs.
Low interest car loans are available for customers with existing loans. We can help you refinance your car loan or adjust the term of the contract. You're just a step away from approved car financing!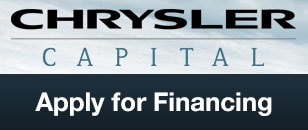 It can be difficult to figure out the auto financing process on your own. Our finance center is here to help you out and make it simple to pay for your next vehicle. We have many great resources to help you figure out whether leasing or buying your next car is right for you. No matter what you choose to do, we are ready to help you get a great loan or lease for your next vehicle.
At the finance center, we do our best to work with our customers to help them navigate the complicated auto financing process. We are here to answer your questions and help you fill out the paperwork. We do our best to help you find a loan that you like and will work with you to help you get into your next vehicle. We also are able to help you figure out what kind of lease terms would work best for you. We can also help you determine if leasing or buying would be in your best interest depending on your financial situation. Even if you are looking at purchasing a used car for sale, we can help you get financing for that as well.
Stop in to our finance center and feel free to ask any questions you may have. We are ready to help you guide through the finance process. Whether you are wanting to lease, buy, or get a loan, we can help. We are ready to help you figure out which option is best for you and your budget. Check out the many great resources we have ready for you online, this will give you a chance to be prepared and have a better understanding of your finances before you come in which can help speed along the process.